Turkish Protests Not Like "Arab Spring"
As you may have heard there have been large scale protests in Istanbul and other large cities in Turkey against Prime Minister Tayyip Erdogan and his ruling moderate Islamist AKP Party. Many are now comparing these protests to the so-called "Arab spring" two years ago.
However, there is a crucial difference. "The Arab spring" was more like an "Arab winter" as it was dominated by Islamist forces who opposed the current regimes because they were too secularist and too friendly to the West and Israel.
By contrast, the Turkish protests are explicitly anti-Islamist opposing the attempts by the AKP to gradually undo the secular heritage created by modern Turkey's founder, Kemal Atatürk, by for example more draconian alcohol restrictions. The secular anti-Islamist nature of the protests is illustrated by the fact that not only are a large portion of these protesters female, but virtually all of these female protesters don't wear a
hijab
(headscarf), as can be seen in the below pictures from the protests.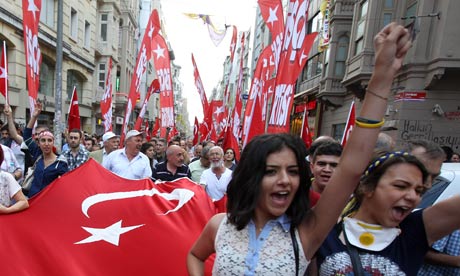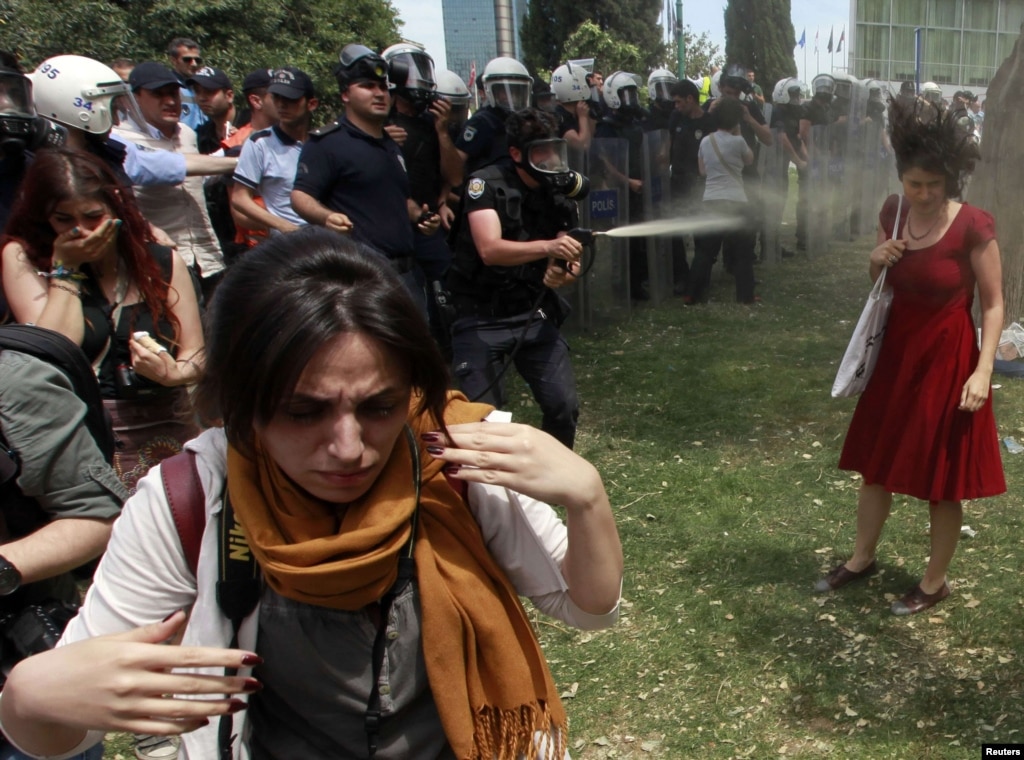 By contrast, the few female protesters that you saw in Egypt's uprising against Mubarak usually looked more like this:
If there is a historical precedent to the current protests against Erdogan's Islamist government, it would be the attempted uprising against Iran's Shia Islamist theocracy, which was violently surpressed by the Revolutionary Guard military forces directly loyal to the dictator Ayatollah Khamenei. True, Erdogan is a lot more moderate and isn't totalitarian as Ayatollah Khamenei is, so Erdogan's regime is far less evil, but he has tried to gradually move Turkey in a Islamist and partly authoritarian direction, which is to say he has tried to make secular democratic Turkey more like Iran. And just like the 2009 protesters in Iran, today's protestors in Turkey are pro-freedom and pro-secularism.
Of course, Obama and most Western leaders gave barely any support to the anti-Islamists in Iran, while supporting the Islamists during the Arab winter. Will they now abandon their buddy Erdogan just like they abandoned their former ally Mubarak?. Let's hope so, but I wouldn't bet on it.